Japan-Made worm and gear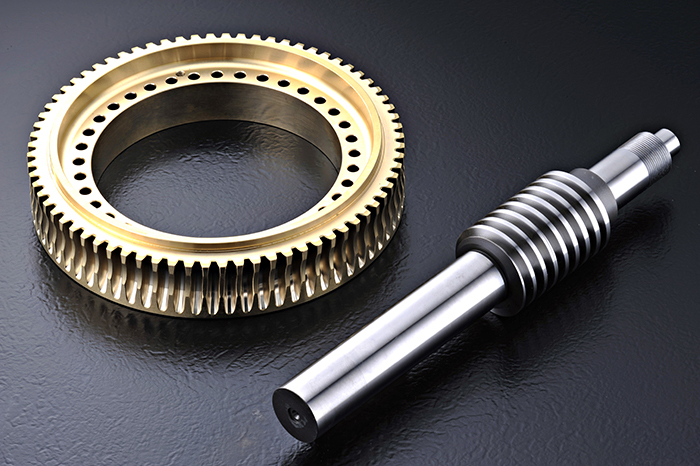 SELLING POINT
ABRASION TEST
TENSILE TEST
SELLING POINT
The unique selling point of TJR worm gear
Others
The worm gear material
Made in Japan, High tensile brass with Japanese unique formula.
Its strength is better than others.
Aluminum Bronze (ALBC3/ALBC1) or Phosphor Bronze (PBC2/PBC3)
Abrasion resistance
The abrasion resistance of High tensile brass: 25.1 mg/cm2 per 10,000m
Its estimated wear life is 2.6 times longer than that of Aluminum Bronze
The abrasion resistance of Aluminum Bronze: 65.7mg/cm2 per 10,000m
Wear Life
Normally 10 years of longer
At most 4 years
ABRASION TEST
Abrasion test for the special high tensile brass (copper compound metal)
Testing method
Under predefined conditions sliding/ abrasion test was conducted by placing the disc in the given hydraulic oil, then make the sliding surface touch three partner material pins. The ware volume per unit area was calculated based on the weight change of the disc after the test.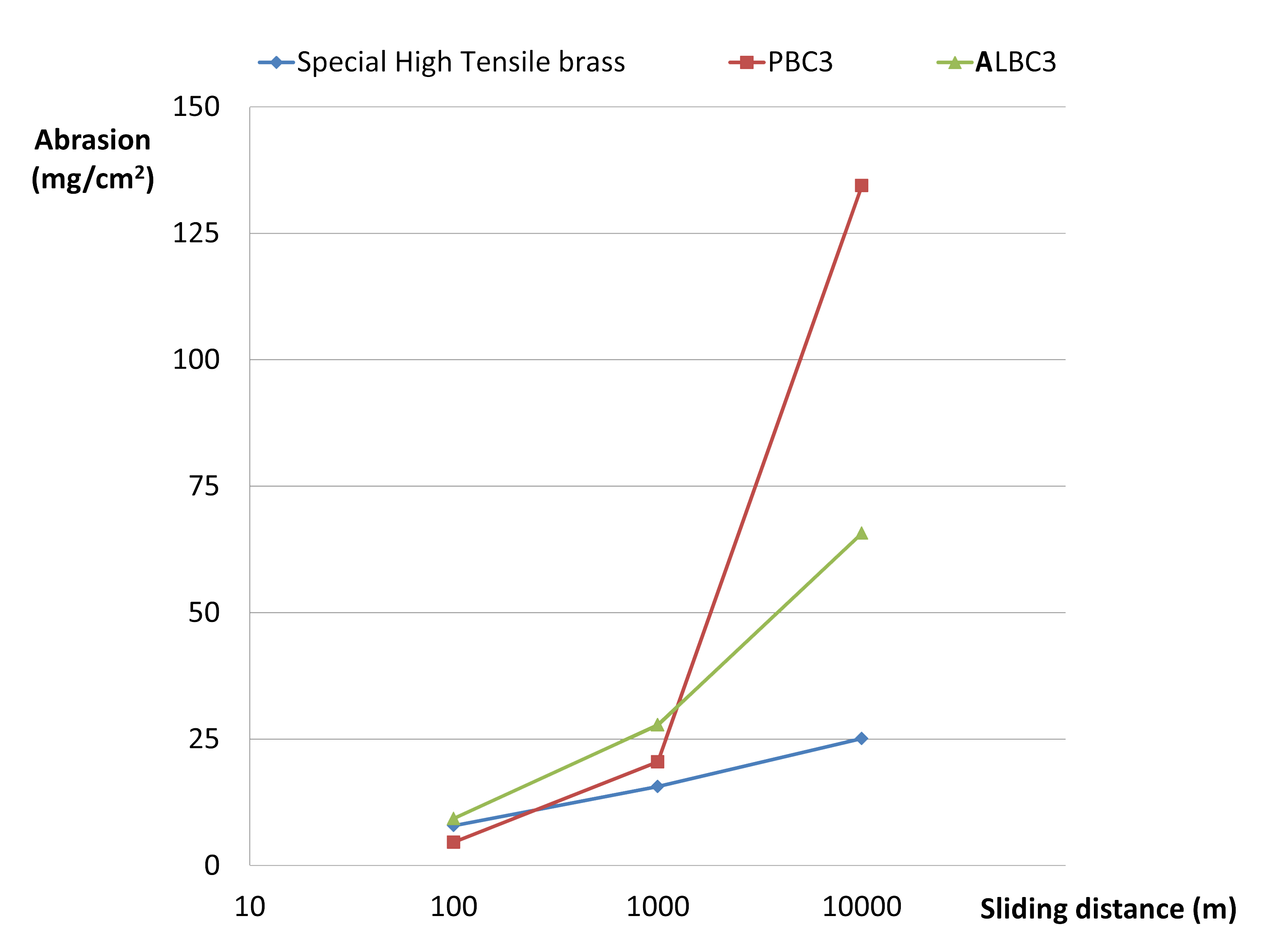 Sliding Distance (m)
Abrasion (mg/cm2)
ALBC3
PBC3
Special High Tensile Brass
100
9.3
4.6
7.9
1000
27.8
20.5
15.6
10000
65.7
134.4
25.1
Abrasion resistance has increased comparing to ALBC3 and PBC3. It lengthens the machine life and improves the precision and operation rate as well.
TENSILE TEST
The special high tensile brass (copper compund metal) tensile test
No.
Sample
Tension Testing
Sign
measurement(mm)
JIS(No)
Tensile load(kN)
Tensile strength(N/mm2)
elongation(%)
1
Ø14.0
4
49.4
321
6
PBC3(1)
2
Ø14.0
4
48.3
314
6
PBC3(2)
3
Ø14.0
4
72.2
474
8
SpecialHigh-tensile brass
4
Ø14.0
4
75.5
490
8
Special High-tensile brass
5
Ø14.0
4
106
689
26
ALBC3(1)
6
Ø14.0
4
105
682
22
ALBC3(2)
Stronger than PBC3, and shown the strength close to that of ALBC3