Customers & Company
2020-10-16 19:19經濟日報 記者宋健生/即時報導
TJR is rewarded a trophy of National Epidemic Prevention Team by President Tsai lng-Wen.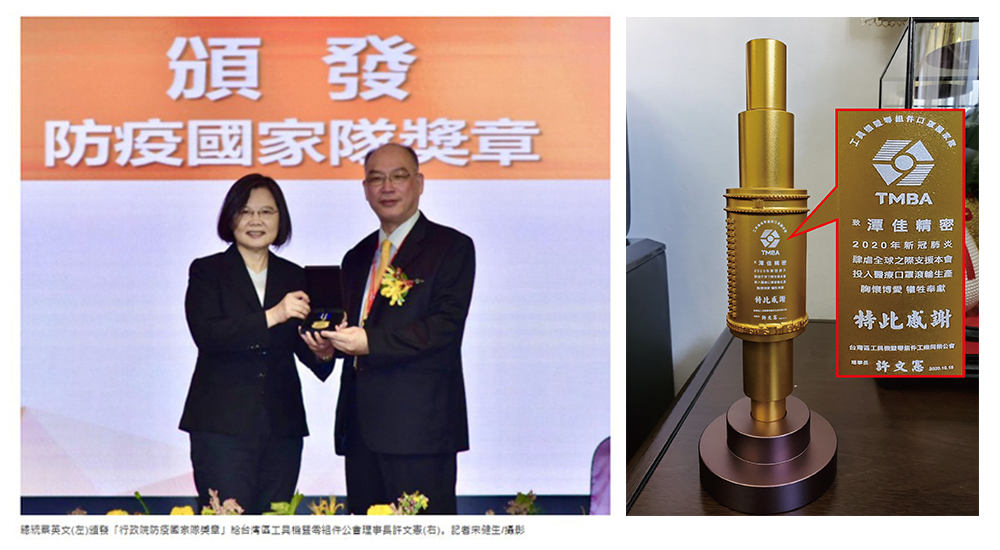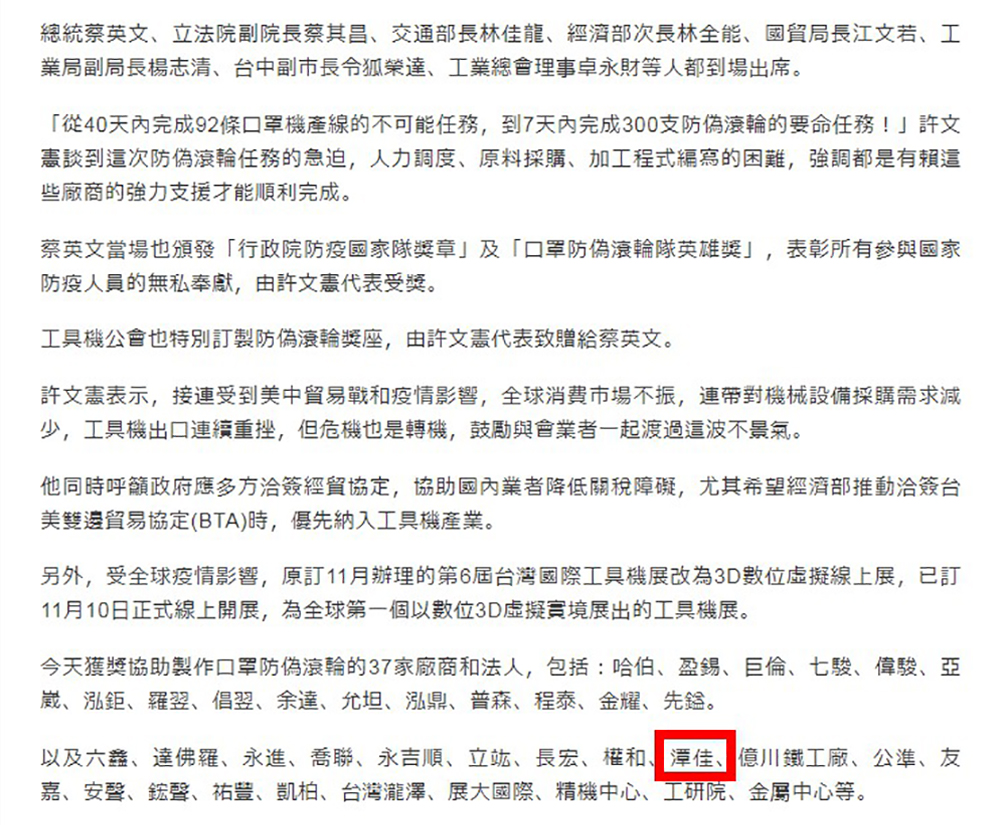 https://money.udn.com/money/story/5612/4941259?from=ednappsharing
TJR's Little Contribution to the Epidemic
From the experience of the SARS storm occurred 17 years ago (2002), Taiwan government and people have learned a lesson. In the case of implementing the healthcare policy and the rising awareness of the national epidemic prevention, Taiwan is able to face this COVID-19 and to take effective anti-epidemic actions rapidly by establishing good anti-epidemic systems and measures.
Due to the effectiveness of Taiwan's epidemic prevention, our government has earned additional resources to make effective contributions to the rest world. Thus, TJR also has the opportunity to contribute to the society. As shown in the figure below, the rotary die is an important part of the mask machine. The rotary die is processed and produced by TJR rotary table AR-170 (Click here for specifications). Therefore, we are honored that TJR can also play an important role in this wave of global anti-epidemic wars.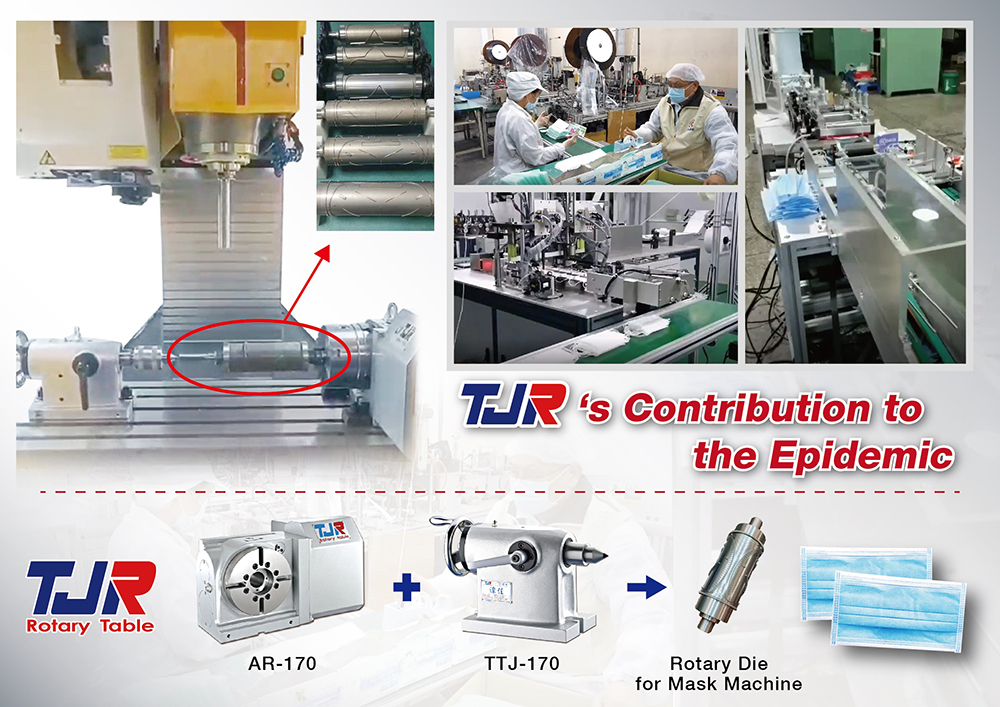 Distributors Factory Visit(JAN. 2011)
In January 2011, distributors from different provinces of China, lead by guides, came to visit the TJR factory. Guests would learn about the key components of CNC rotary table developed and manufactured by TJR. Distributors took photos, asked questions, and inspected every detail of the entire production line. They were very impressed by TJR precise manufacturing and rigid quality control at each station. Everything in the workshop was in good order and employees in uniform worked in full swing, reflecting the core value & philosophy of TJR Precision Technology Co., Ltd.
TJR factory is always open to any interested distributors from worldwide. We are confident that TJR high-quality products can take any inspection and challenge from experts & distributors. We warmly welcome you to experience the first-hand manufacturing process of TJR products to build up greater confidence to face the severe competition.
Recognizition from well-known machine tool manufacturers(SEP. 2010)
Up to Sep. 2010, TJR CNC rotary tables have been purchased and recognized by many famous machine tool manufacturers.